December 2016
---


Student Spotlight
Hawthorne Finds Community, Founds Community at Purdue
Charles Hawthorne's passion for helping others began long before he stepped foot on campus. Over the past four years, Purdue has given him the opportunity to truly excel through various clubs, internships and occupations. Now, as a senior in the College of Agriculture, Hawthorne (pictured center above) plans to graduate and use his degree in biochemistry to help others by working in public health.
Being raised in Indianapolis, Ind., Hawthorne has been traveling to Purdue's campus since the sixth grade for several programs. The frequent visits to Purdue gave Hawthorne a sense of comfort while on campus. Comfort combined with great science and agriculture programs helped make the decision to attend Purdue a no-brainer for Hawthorne.
"Purdue was my best option. [Choosing Purdue] was a combination of [the university] showing me they wanted me to come here, bringing a lot of resources financially, and a lot of people reaching out to me," Hawthorne said.
After making his way to Purdue, Hawthorne immediately got involved with clubs on campus. During his freshman year, he joined Minorities ​in Agriculture, Natural Resources and Related Sciences (MANRRS). This club specifically involves volunteer work with schools in Indianapolis and Gary, Ind., to help students learn about agriculture.
During his sophomore year, Hawthorne helped found Purdue Queer Students of Color, of which he is now president. He also began working for the University Residences Alumni and Guest Center, and became involved with the LGBTQ Center where he now interns. 
"One of the big programs I ran for [the LGBTQ Center] was for Homecoming the last two years. We had an LGBTQ Homecoming group, and last year it was our first time so we walked in the parade. This year, we had a float and got third place, which was super great," Hawthorne said.
During his time at Purdue, Hawthorne has lived in the residence halls for two and a half years due to a semester studying abroad in Singapore his junior year. His freshman, sophomore and junior years were spent in Harrison, Hillenbrand and Hawkins, respectively. Living in Hillenbrand presented Hawthorne with his current employment at University Residences Alumni and Guest Center.
"I actually saw a flyer on a bulletin board in Hillenbrand. I said, 'You know what, I've been looking for a job where I can get some experience, and I love University Residences.' They had a position for the ambassador, which is a first tier management position, so I applied for that and was able to get it. I've loved working there ever since," Hawthorne said.
Hawthorne now works as a coordinator for University Residences Alumni and Guest Center, which entails backend work such as mentoring tour guides and working alongside schools. On a day-to-day basis, they have approximately 10 people working in the office to help different guests coming in for tours and questions.
"We'll organize people into groups and take them on tours. It's a lot of juggling acts and making sure all guests are able to see a room and learn about Purdue. Guests with additional questions and needs, we'll sit down with them and give them a little bit more detail," Hawthorne said.
While looking back on his time working for University Residences Alumni and Guest Center, Hawthorne's fondest memory will be the people. He thinks of his coworkers as much more than just coworkers; they're more like family.
"In our office, I don't know what it is, but it's unlike any place I have ever worked before. We're a family that's deeper than work. We'll hang out, go to movies and get dinner together. We get to know each other in a really great light. We talk about family, friends, and life. It makes it such a fun and inviting place to work. I love it," Hawthorne said.
Writer: Sheila Swibes
---
Alumni Profile
Cruise Line President Ashford Reflects on Purdue Experience
Orlando Ashford, president of Holland America Line, served as an Executive-in-Residence earlier this semester and sat down to reflect on his Purdue experience, his career, and his week back on campus with students. Ashford earned his bachelor's degree in 1991 and master's in 1993, both from Purdue in organizational leadership and supervision, and served as a residence hall counselor in Wiley Hall during his time on campus.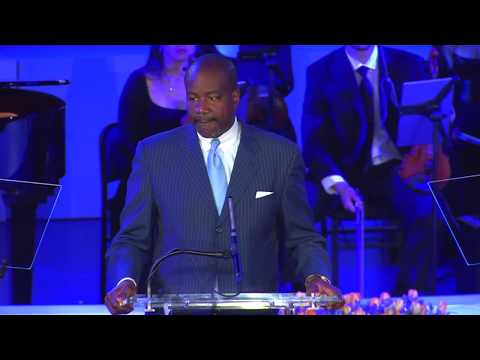 ---
Bill Berner Award
Cruz Honored with Staff Achievement Award
This December, University Residences recognized Wilfrido (Willie) Cruz (pictured above, left) with the 2016-17 Bill Berner Staff Achievement Award. The award recognizes a UR administrative professional who exemplifies the attributes of Berner, who was best known for his ability to recognize, develop and honor student leaders.
Cruz, the diversity, inclusion and outreach administrator for Residential Life, began his Purdue career in 2006 in Human Resources for Housing & Food Services and transitioned into his current role in Residential Life in 2013. He guides UR Global and the UR Peer Mentor Program, which aim to help first-year international and underrepresented domestic minority students, respectively, as they transition to life at Purdue and in the residence halls. He also supports the department's Social Justice and Inclusion committee, as well as continuing work with diversity initiatives and Human Resources in Residential Life.
"His main purpose is to work with staff to develop and implement opportunities that support the educational priority of Residential Life. ... While performing his job duties, he provides a listening ear to residents and our staff and an expectation of accountability for student success," said Christa Pazera, associate director of Residential Life, in her nomination letter. "Willie easily develops rapport and cultivates relationships. In doing so, students are willing to learn from him, practice what they have learned, evaluate their success and continue to grow."
The UR Global program has grown exponentially since Cruz took the lead in 2013. UR Global develops peer educators to mentor first-year students, and the number of mentors has increased from five to 32 in three years, while attendance at UR Global events has climbed from about 10 students per event to closer to 50.  
"Be it the origami peacock with a sweet message that a grateful resident pastes on Willie's door; or another who can be seen openly and passionately discussing his/her apparent troubles or joys, failures or success with him; a walk past Willie's office on any day can confirm any and all of the above," said Ananya Sheth and Huanhuan Wang, Cruz's UR Global graduate assistants, in their nomination.
Cruz said his favorite part of his job is interacting with students. He recounts the story of a homesick first-year student from India who was unsure of her direction as a student. She interned for a semester with UR Global and started to get more involved on campus, and eventually came back to Cruz for a letter of recommendation for a summer job. The job was at Yale University – researching artificial hearts with a world-renowned scientist.
"She got the job, a paid summer internship at Yale, and when she came back, she said it was just amazing and decided that's what she wants to do with her life. She got to participate in an open-heart surgery. This was a student who, two years ago, didn't know what she wanted to do in life and wasn't sure about being so far away from her family. She's now an RA, the president of UR Global, and she's very active in the biomedical engineering academic club," Cruz said. "Being able to see students grow and what they're able to accomplish in the four years that they're here – that has been amazing."
Cruz was nominated for the Bill Berner Award along with Lisa Heinold, associate director for conduct in University Residences, and Michael Beach, manager of BoilerTV.
"To be put on the same level as these two individuals is an honor in my perspective. I was completely surprised to be nominated. The award recognizes people in our field who impact the lives of students. In our division, there are a lot of people who are doing amazing work inspiring students and spending long hours at work."
The Bill Berner Award was established in Berner's honor by Don Heirman. Berner's Purdue career spanned several decades starting in 1955, and he eventually served associate director of residence halls. The winner of the annual award receives a $1,000 check.
Writer: Matt Watson