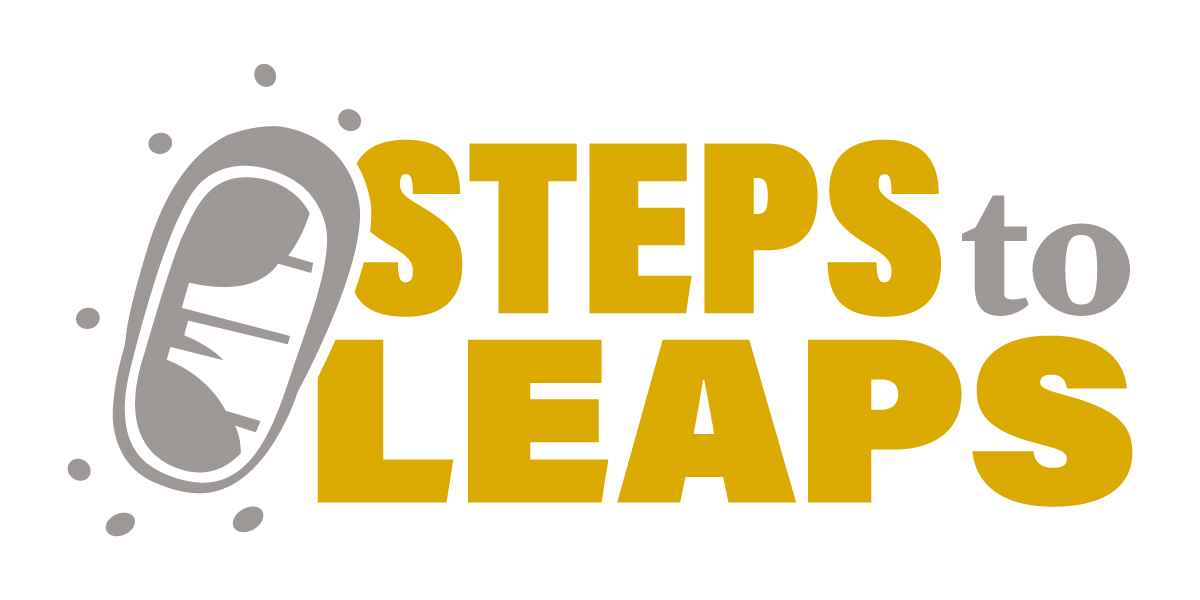 University Residences is working to incorporate elements of a new campus initiative, known as Steps to Leaps, into ResLife.
Steps to Leaps is a collaborative, campus-wide effort to foster lifelong habits and promote a growth mindset in the areas of well-being, leadership and professional development, impact, network building and grit. Steps to Leaps was created by students and staff for students under the care and direction of the Office of the Provost and is aligned with long-term University goals under the Provost Road Map for Transformative Undergraduate Education. Steps to Leaps launched in October 2019.
One of the ways in which University Residences is working to incorporate Steps to Leaps pillars into its work are the ways in which personal growth is emphasized in the conduct process. ResLife staff are beginning to utilize learning modules, activities and videos available through the Steps to Leaps website as a sanction for students. For example, a student could be assigned a video to watch, a learning module to complete or a writing prompt to reflect on their experience. The goal is to address the root cause of the incident.
"We want to talk about the incident, but conduct hearing officers like to dive into why and how we got to the situations," says Miranda Endres, residential advocacy and conduct coordinator. "With this new sanction, we've added in that flexibility for students and conduct hearing officers as well."
University Residences is also using Steps to Leaps resources as part of a campaign to raise awareness of various issues students face. Resource cards will address topics such as eating disorders, anxiety, depression and suicide in an effort to connect students with the services they need if they are struggling with a particular challenge.
"We talk about self-compassion and healing through relationships as a draw to Steps to Leaps," says Autumn Cummings, assistant director of training and advocacy.
The first card, which addresses eating disorders, will be available in the coming weeks.
"We want to make it clear to people that by thinking about this topic, they are considering their own well-being, which is one of the Steps to Leaps pillars," says Brian Kocher, residential advocacy and conduct coordinator. "We want to help our students think about their body, spirit and mind if they're thinking about their relationship with food and if they have a healthy relationship with food. Some of the resources we share on the card help students to develop their networks, which is another one of the Steps to Leaps pillars."
Student residence hall organizations, such as the Residence Hall Association, are also beginning to use Steps to Leaps pillars in their activities. Brian Tedeschi, 2019-20 president of RHA and a current resident assistant, worked to implement the pillars into RHA programming and sees their value to other residence hall clubs and organizations.
"After the Steps to Leaps student launch [in fall 2019], we made sure it was intentional that we implemented these pillars into our programming," says Tedeschi. "Each program doesn't have to do with a specific pillar, but they can be softly implemented – whether that's during regular meetings, executive board meetings, small events, passive events or anything you're doing. That was something we worked on and that we feel is a good strategy for student organizations to use."
Steps to Leaps was founded on the idea that many of the foundational programs and experiences available to students on campus, including those in University Residences, connect in some ways to the five pillars Steps to Leaps emphasizes. The goal is to tie all of these experiences and programs together in a consistent way to promote student growth.
"ResLife has always focused on networks of support, for example," says Kocher. "We've always done that in that in the ways we build community, through our RAs and following up with students. Now we have a pillar that we can say this falls under and it can give us common language to use with our students when talking about the things that we offer in our spaces."
To learn more about Steps to Leaps, visit purdue.edu/stepstoleaps or follow the initiative on Instagram.