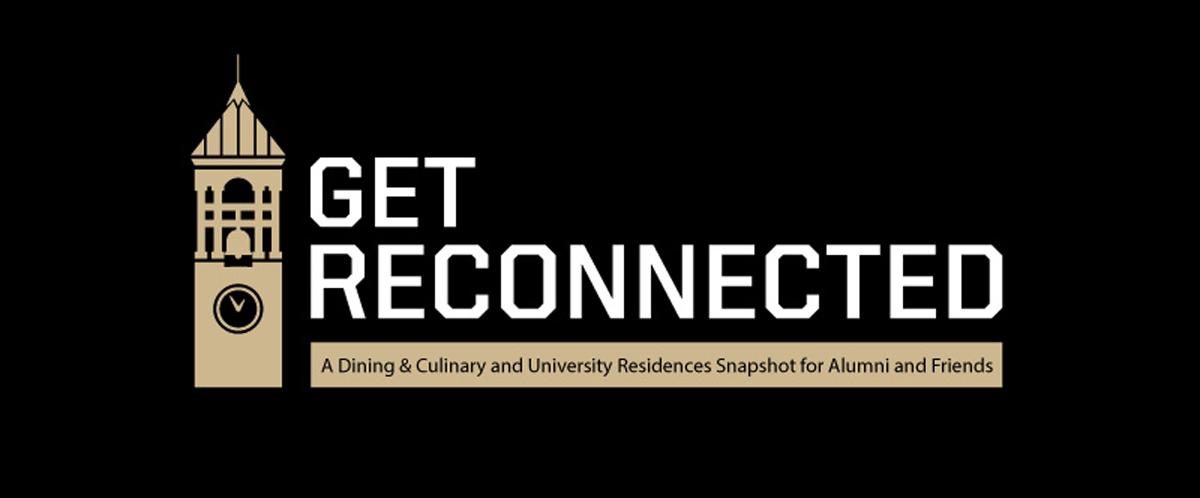 December 2022
---
Student Feature
UR Global President Shares Experiences
Sanjana Manjrekar, an international student from Dubai studying food science, serves as president of UR Global. Sanjana shares her perspective on her experiences in University Residences. 
---
Special Feature
University Residences Bids Farewell to Purdue Village
University Residences recently celebrated the retirement of Purdue Village after 64 years of service to Purdue students and families. Affectionately known as "P-ville," the apartments served as a home for families from around the world to learn and collaborate as they prepared for their professional careers. 
---
Staff Feature
University Residences, Dining & Culinary Thank Retirees for Devoted Service
As 2022 winds to a close, we celebrate and recognize people who retired from positions in University Residences and Dining & Culinary the past year.
---
Special Feature
By the Numbers: Fall Semester
During the fall semester, University Residences and Dining & Culinary have continued to support students living on campus academically and socially while serving as their campus home. See a snapshot of numbers that capture the impact of our work.