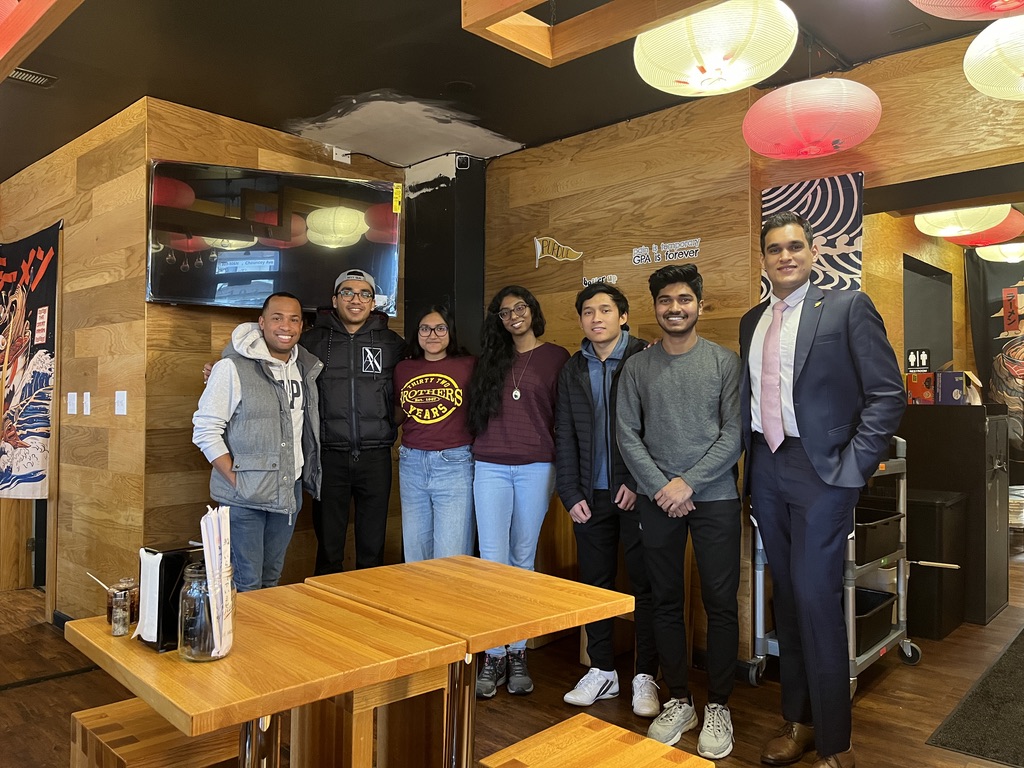 Hello! My name is Sanjana Manjrekar, the current president of UR Global (University Residences Global). I am an international student from Dubai studying food science. I have had an amazing experience being a part of University Residences for three years and counting!
During my freshman year, I joined UR Global as the club liaison and held this position for two years before taking on the current role of president. As liaison of the club, I worked on outreach and collaborations between UR Global and other hall clubs to create cultural-themed events for students living in the residence halls. During my third year, I took on another leadership position within UR as a resident assistant (RA) at First Street Towers. 
UR Global is a club that caters to first-year international students. We create fun cultural and social events to help gather the community and learn about different cultures and get students accustomed to American culture. 
We have a vast range of events available for students to partake in ranging from hot chocolate socials, an International Dance Day performance, Lunar New Year and Diwali dinners, trips to Six Flags and Turkey Run, and our annual end of year banquet! Our club helps students foster long-lasting friendships with students from across the globe and take on leadership positions to help with professional development. 
We currently have an exciting list of activities planned for the spring semester. Some of our events include Holi (the festival of color), a ski trip to Perfect North Slopes and kitchen demonstrations in partnership with Purdue Recreation & Wellness and the Nutrition Department. As my first year as president and last year at Purdue, I am excited to see all the connections UR Global has made for our international community and looking forward to the amazing events with the strong community we have for next the semester! 
To learn more about events, check out our Instagram page at @ur_global.
Written by: Sanjana Manjrekar