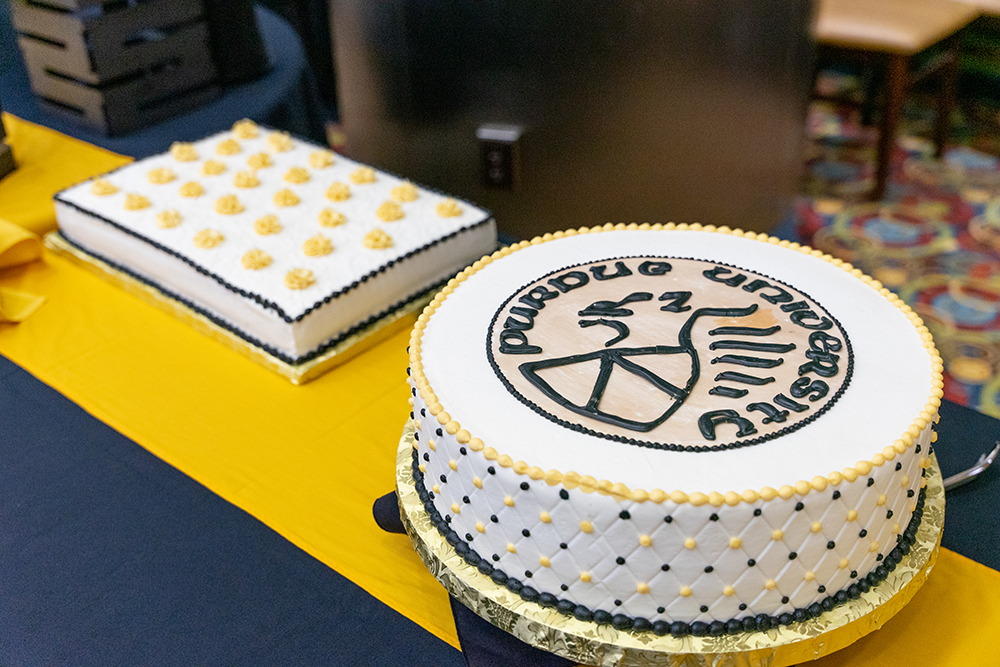 As 2022 winds to a close, we want to take this opportunity to celebrate and recognize people who retired from positions in University Residences and Dining & Culinary the past year.
Providing a quality residential campus experience for more than 15,000 students requires excellence at every level and is rooted in tradition. Every day, we follow in the footsteps of those who came before us while continuing to build on their legacy. The diligence, determination and pursuit of excellence shown by this year's retirees – especially under the extraordinary circumstances brought on by the COVID-19 pandemic that impacted every aspect of campus life – strengthened this legacy.
Every person who retired from a position in University Residences or Dining & Culinary during the last year spent more than 10 years serving the students of Purdue. Some dedicated their entire professional careers to the University. The loyalty and dedication of these exceptional individuals is redoubtable.
Each of our retirees made an impact on students every day at every scale. Some launched new programs and events that have become part of the fabric of the residential campus experience. Others made an impact on the physical spaces our residents enjoy by helping lead transformative construction and renovation projects. Still others were a part of the everyday experience of students – a friendly face, a trusted advisor or mentor, a supervisor, a colleague, a friend or the provider of a warm meal.
These tasks aren't always easy, with challenges unique to each job and individual. This year's group of retirees met all challenges head on and, in some cases, took extra initiative to further their education or take on additional responsibility. Their extra time and attention to Purdue students embody the best of the Boilermaker spirit.
No matter their contribution, each of our retirees helped make Purdue home for our residents. We cannot thank them enough for all they have done.
We wish each of the following individuals the best as they move into the next chapters of their lives.
| | | |
| --- | --- | --- |
| Name | Department/Area | Years of Service |
| Mercy Devault | Windsor Dining Court | 42 |
| Ella Goodwin | McCutcheon Hall Clerical | 30 |
| Elizabeth Hartley | University Residences Alumni & Guest Center | 29 |
| Debra Haynes | Earhart Dining Court | 16 |
| Steve Jonker | Residential Housing Operations | 38 |
| Mary Jane Martin | Residential Housing Operations | 14 |
| Peggy McClure | Earhart Hall Admin | 12 |
| John Meyers | Capital Projects | 39 |
| Hoi Phung | Wiley Dining Court | 10 |
| Linda Prather | Windsor Dining Court | 26 |
| Barbara Spurgeon | Earhart Dining Court | 15 |