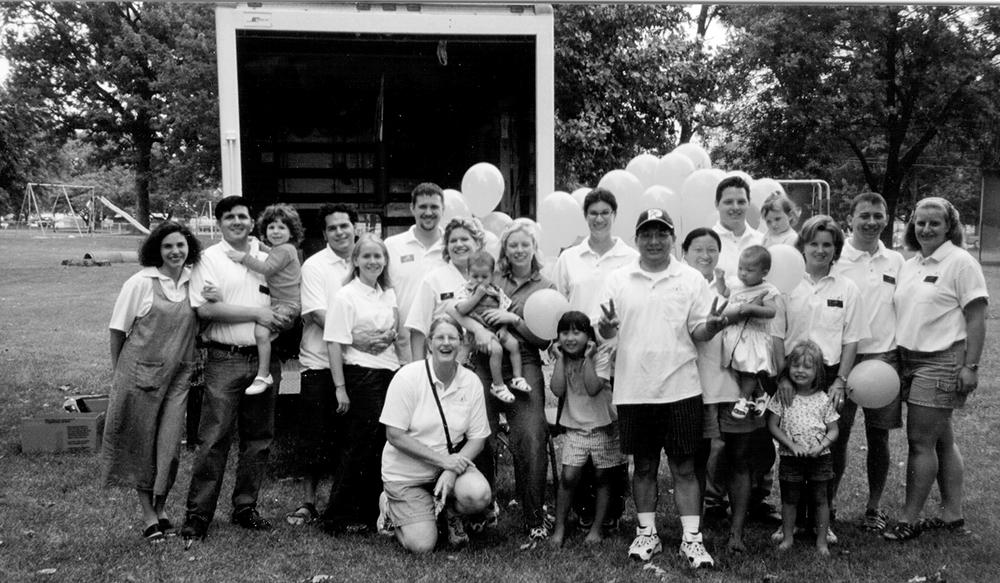 University Residences recently celebrated the retirement of Purdue Village after 64 years of service to Purdue students and families.
Originally known as Married Student Housing, the first buildings were constructed in 1958 to replace the temporary, barracks-style accommodations built to handle the large influx of students attending the university after World War II. Additional apartments were added in the 1960s. The Purdue Village Community Center and Patty Jischke Early Care and Education Center were later added in 2007.
More importantly, Purdue Village was a community. Affectionately known as "P-ville," the apartments served as a home for families from around the world to learn and collaborate as they prepared for their professional careers. The Purdue Village Preschool served Purdue families for more than 60 years and the community center hosted supplemental English classes, Counseling and Psychological Services and a food pantry. A community garden, women's group, playground, events and welcoming staff helped create a home for generations of students and their families.